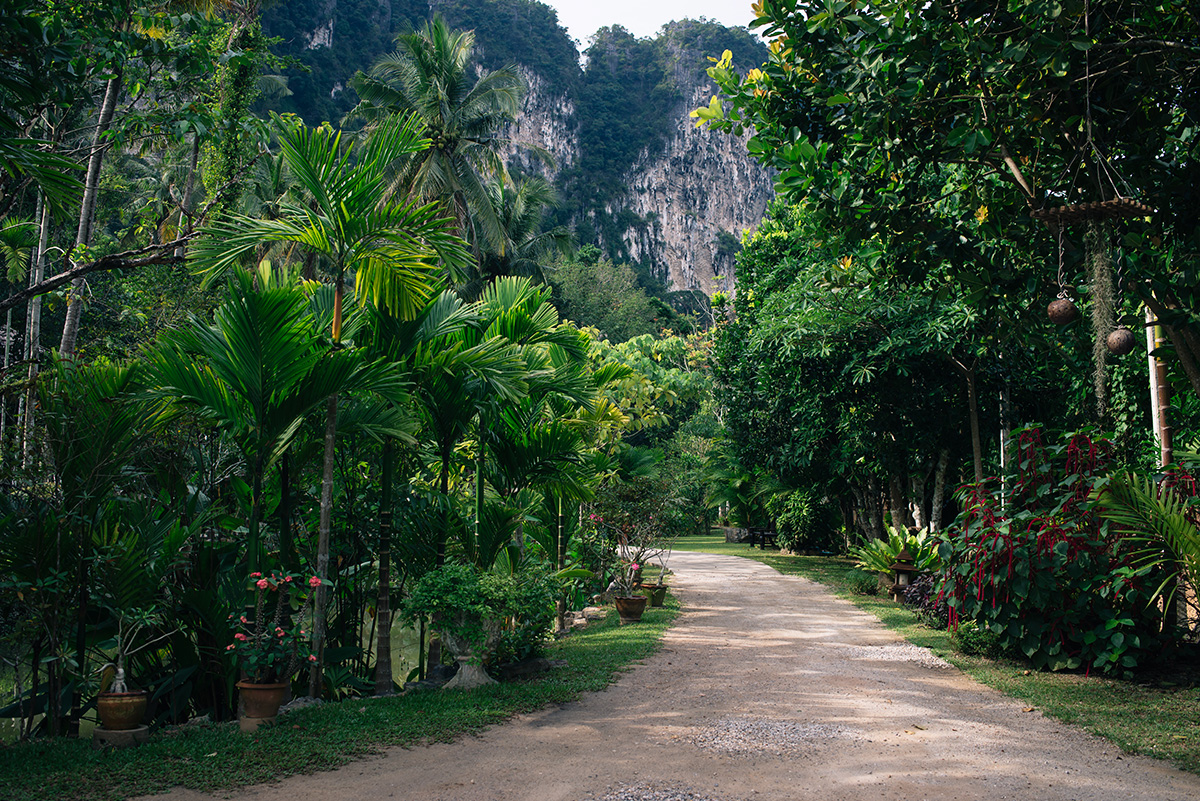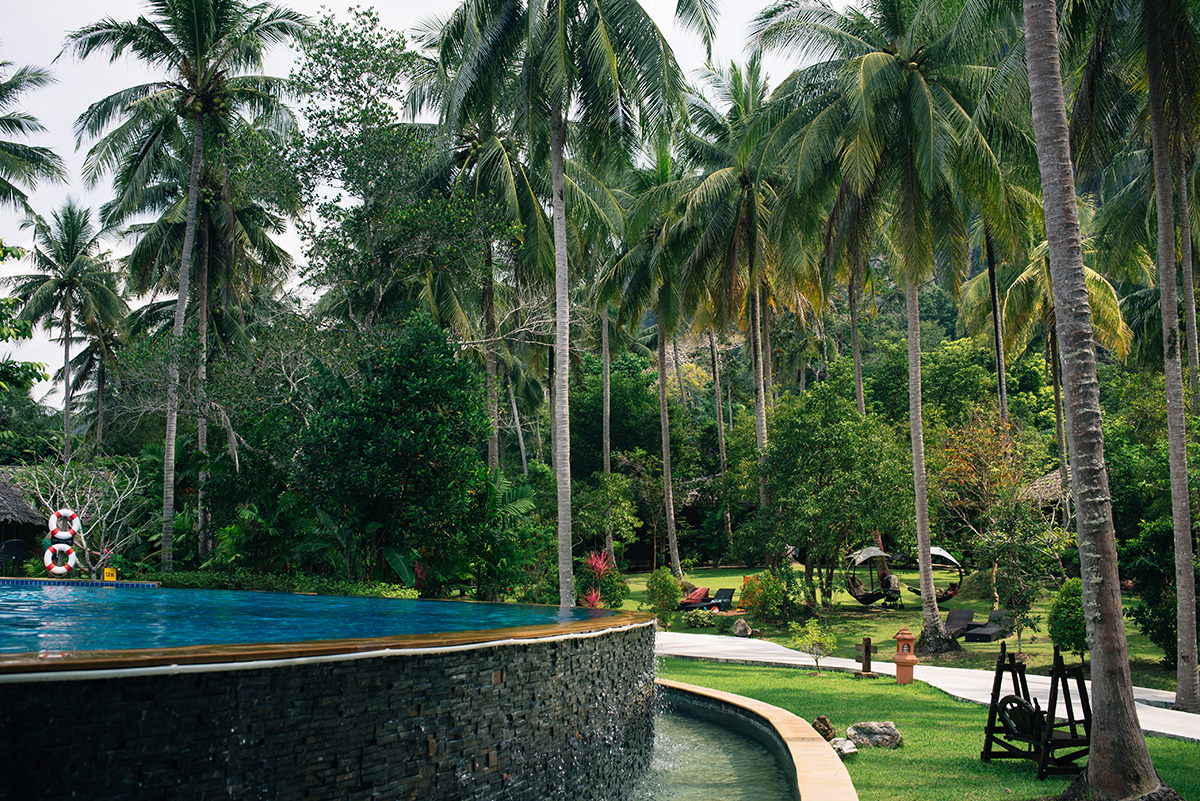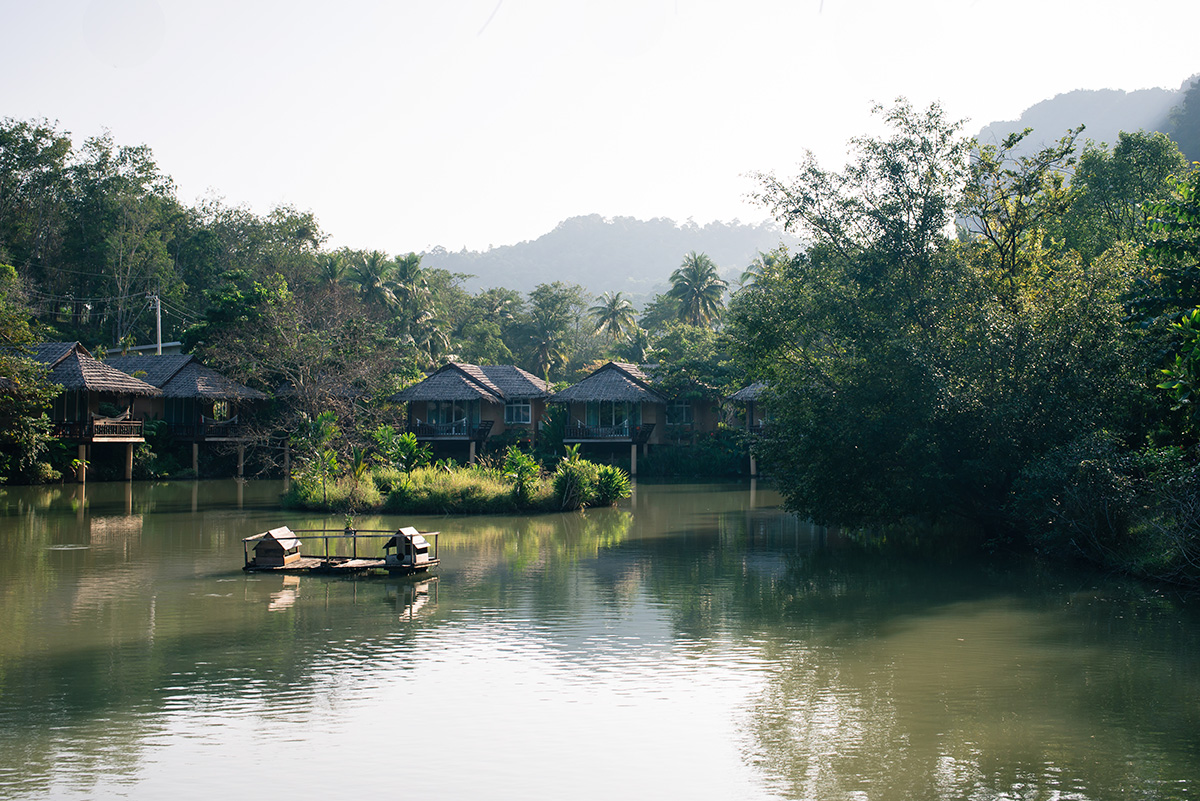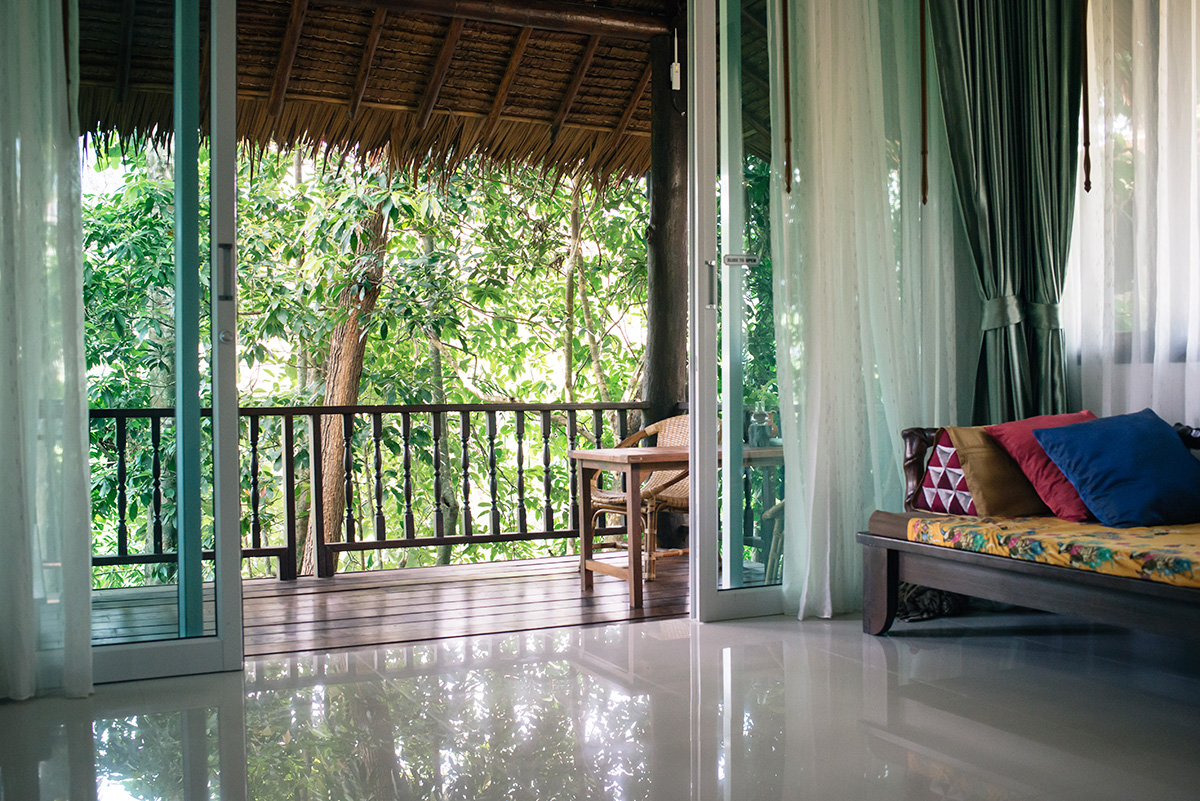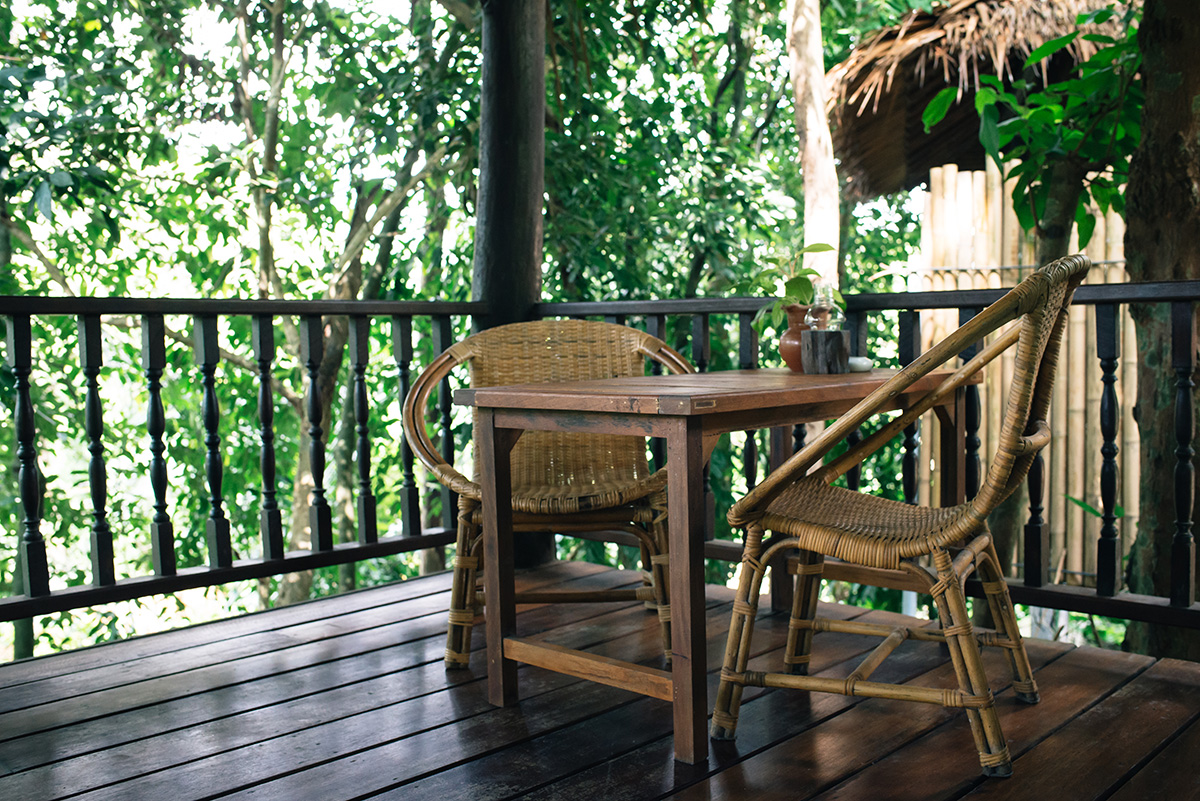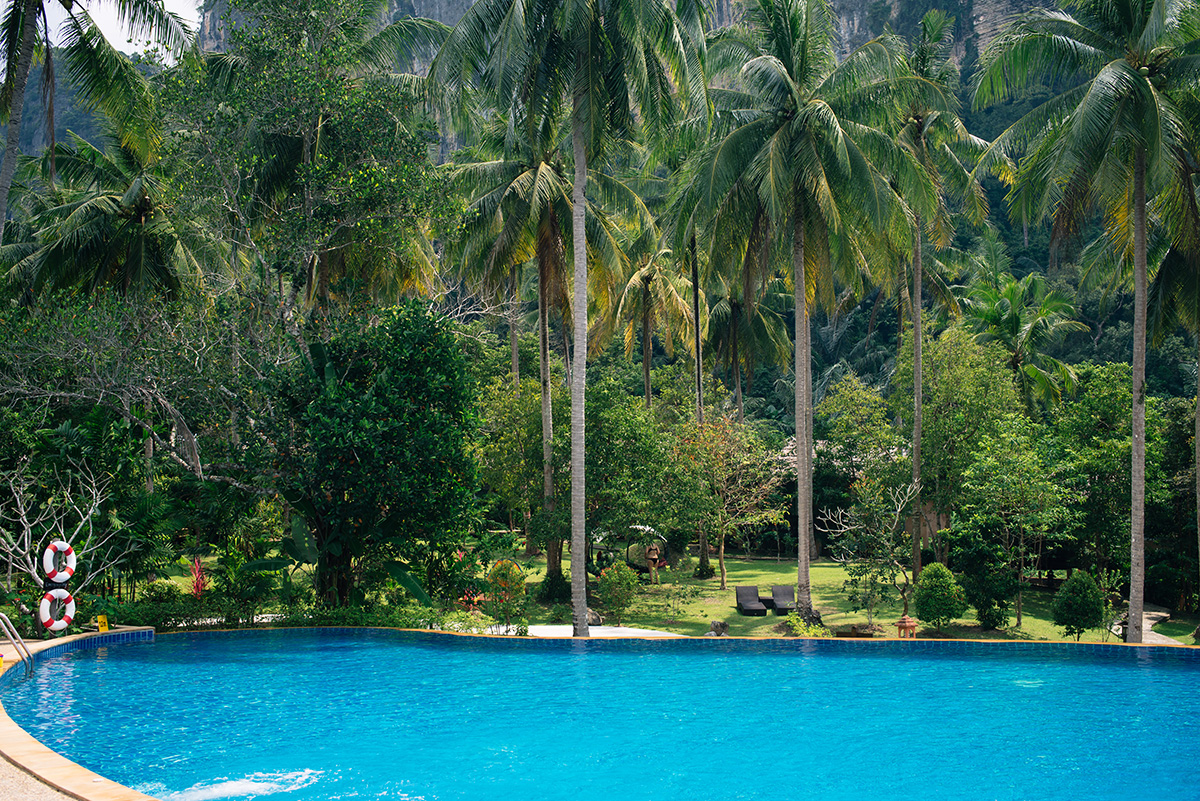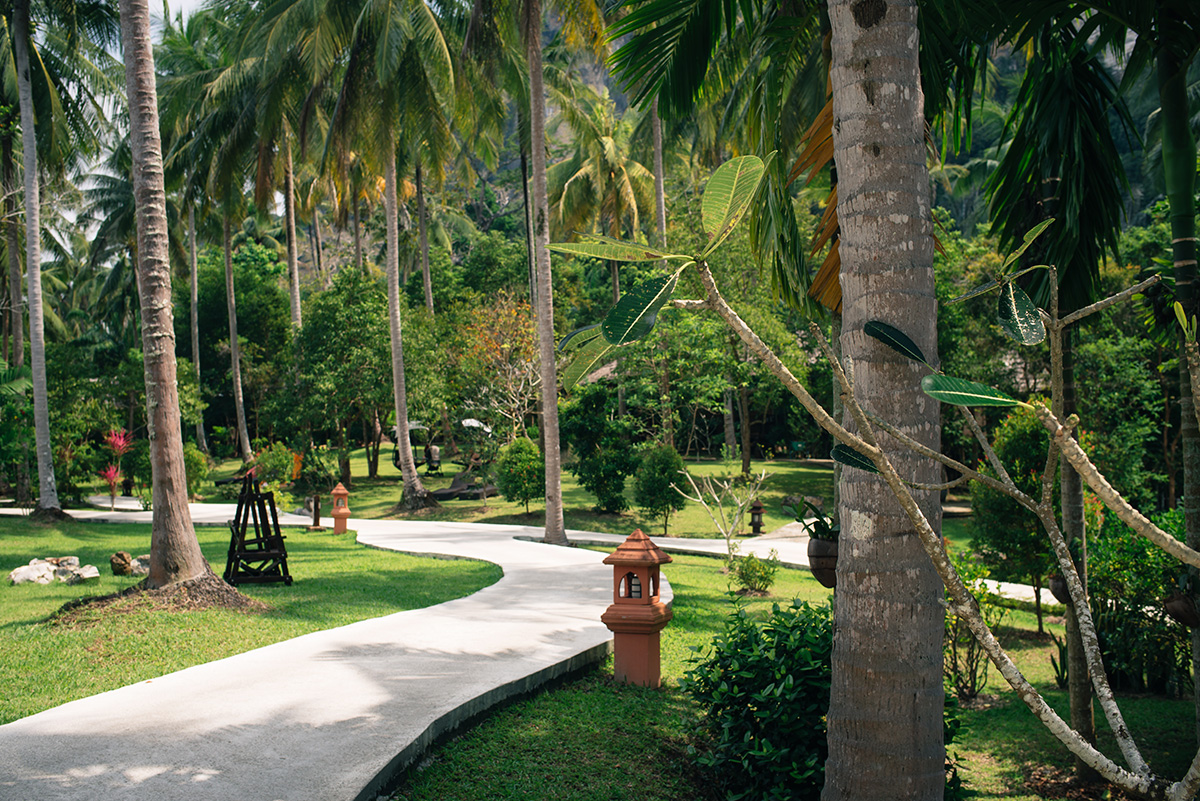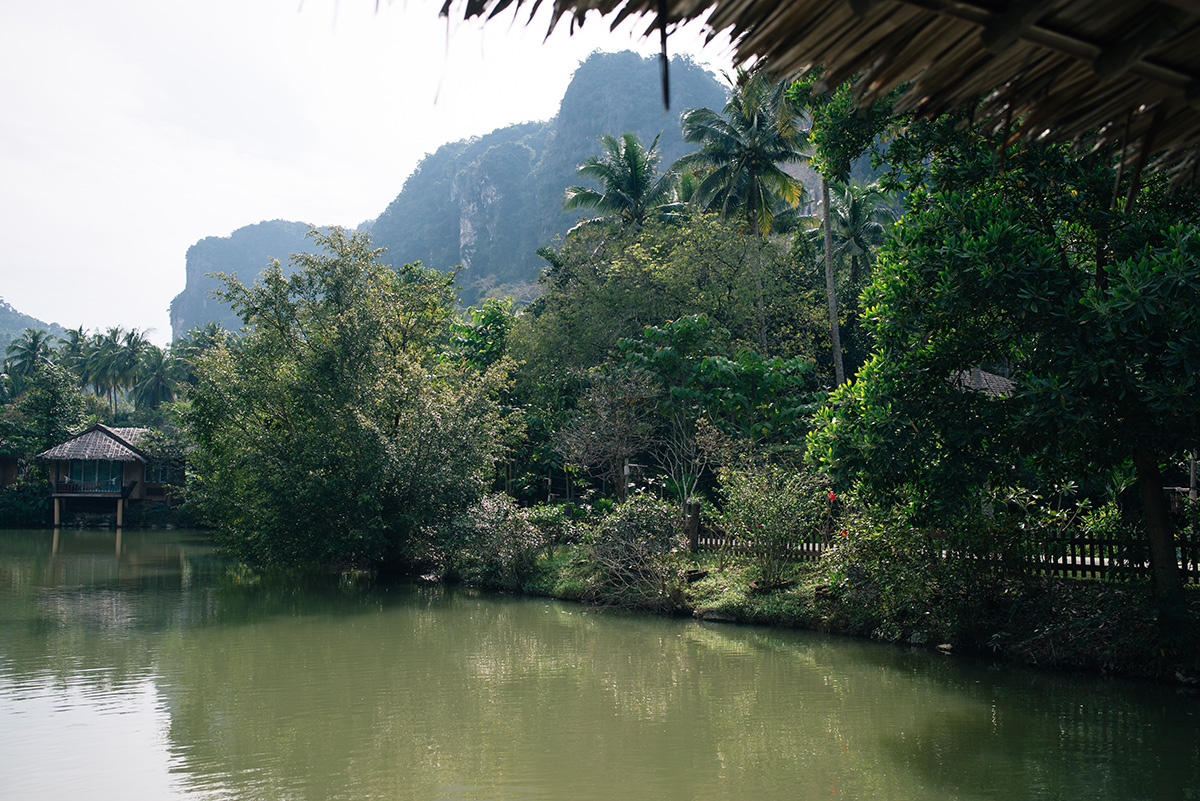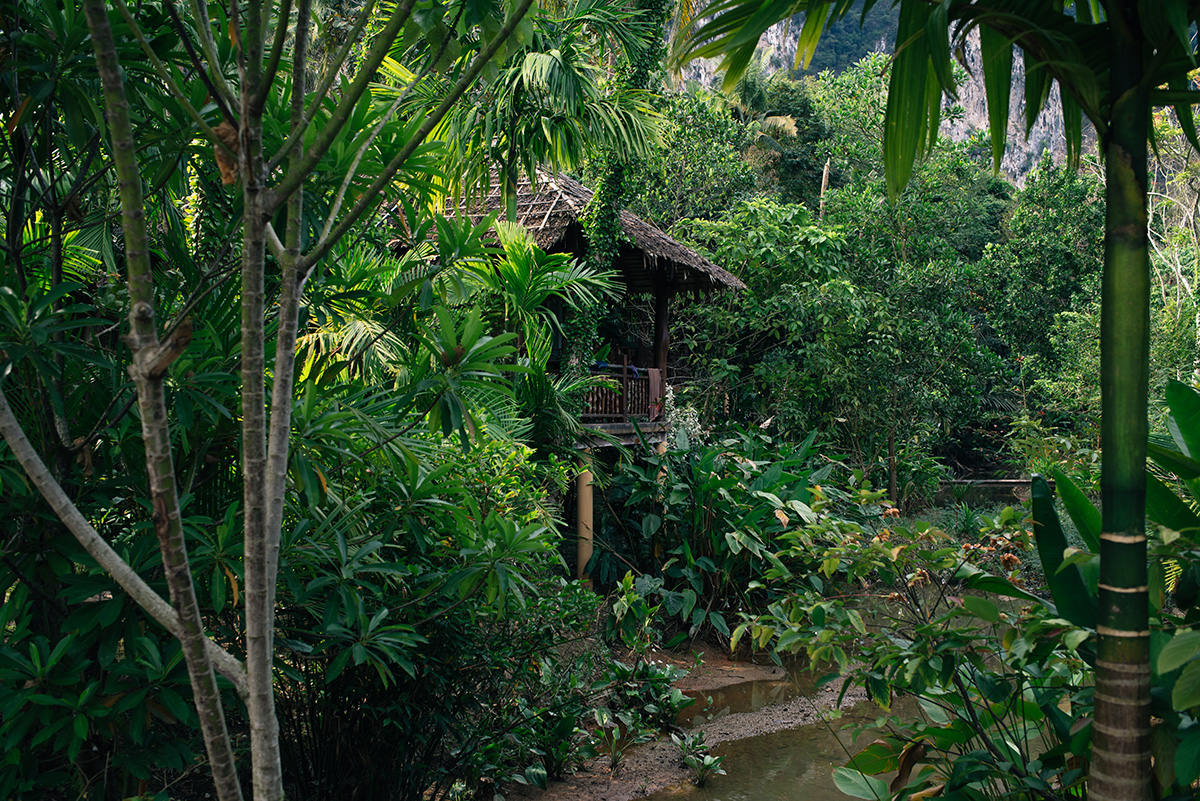 Ban Sainai Resort / Ao Nang, Krabi, Thailand
After two weeks of packing in as many sights and experiences as we possibly could, we were both really looking forward to some real down time in Krabi. This was the longest and most relaxed stay of our trip, and we knew we'd actually get to appreciate our home for the week here, so we decided to splurge on a stay at Ban Sainai Resort.
As we pulled up to the open air reception, we were greeted with cold towels and tea, and caught our first glimpse of the lush green gardens and cottages behind the desk. After we'd finished our drinks, a staff member took our bags and gave us a quick tour of the grounds before showing us to our garden cottage. The room was cool and spacious, with a large balcony overlooking the trees and lots of natural light. Stepping inside felt instantly calming, and it was the perfect refuge from the sticky summer heat.
We took a moment to appreciate the cool air, but I don't think I've ever been more excited to just unpack, relax and admire my new habitat. Surrounded by towering limestone cliffs and tropical gardens, the palm tree lined pathways snake past thatched cottages nestled amongst the greenery. In the center of this oasis, a deep blue saltwater pool overlooks the pretty landscaped lawns. We were expecting a paradise, and we definitely got it here.
Looking out across the lake in the early morning light, over a long, lazy breakfast became our favourite way to start the day. Sometimes we sat for over an hour, just drinking coffee, talking and trying all of the dishes on offer that day. Breakfast here was one of my favourites too, with a full hot and cold buffet, and the option to choose freshly cooked eggs, omelette, pancakes or sandwiches. Everything was so fresh and delicious, and I became a little addicted to their specialty breads and banana pancakes.
As for the location, I don't think we could have picked a better spot. It was the perfect base for us take full advantage of both sides of Ao Nang, from peace and relaxation, to nights out enjoying the crazy atmosphere. The resort is tucked away down a dusty side road, around a 5-10 minute drive away from the beach and it felt so tranquil here in comparison to the crowds and noise along the seafront. The hotel also runs a regular free shuttle service to take you down to the beach throughout the day and evening, and jumping in a tuk-tuk home costs barely a few pounds, so it never felt like we were far from the action, despite its seclusion.
We had such a wonderful stay here, and I wouldn't hesitate to book again if I ever go back to Krabi – I'm not sure anywhere else could ever measure up now! It may have been the most expensive place we stayed, but the beautiful setting, tranquil atmosphere and high level of service made it absolutely worth it.